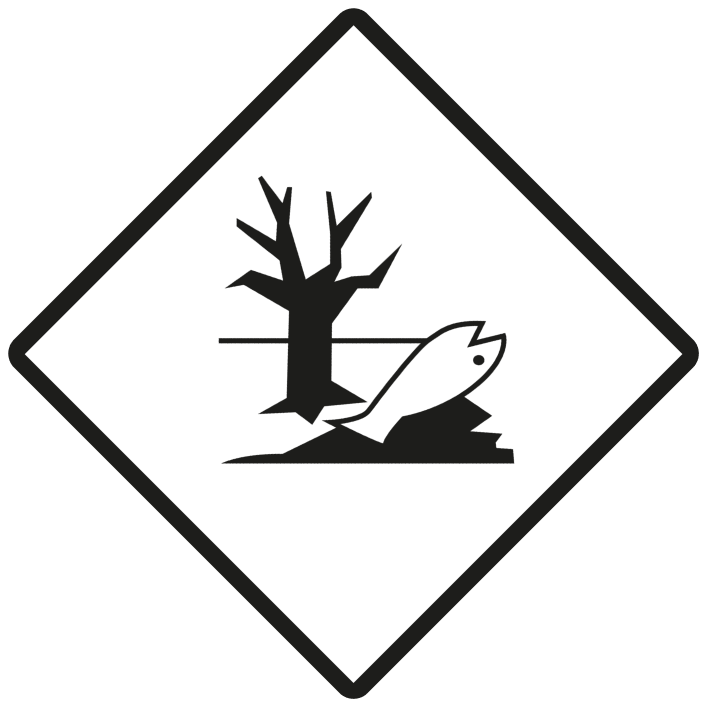 Price starting from €27.70 Per unit Excl VAT
100mm x 100mm
1000 labels
permanent adhesive
core 76mm
IMO EHS Marine Pollutant labels. These warning labels are made of PP (Polypropylene) and have a permanent adhesive. The core of the roll is 76mm.
ADR EHS marine pollutant labels are warning labels. Appropriate warning labels are compulsory for shipping environmental hazardous goods.
The EHS Marine Pollutant warning label is made of high-gloss PP (Polypropylene) with a permanent adhesive.
If we do not have the label you need, you can design a customized label in our label configurator.
| Quantity | Discount | Per unit |
| --- | --- | --- |
| < 3 | 0% | €37.95 |
| from 3 | 5.4% | €35.90 |
| from 5 | 8.12% | €34.87 |
| from 10 | 13.52% | €32.82 |
| from 20 | 16.21% | €31.80 |
| from 40 | 24.32% | €28.72 |
| from 50 | 27.01% | €27.70 |
Delivery within 6 working days
Free shipping from: € 450,-
In house production
Satisfaction guaranteed
Over 90.000 satisfied customers