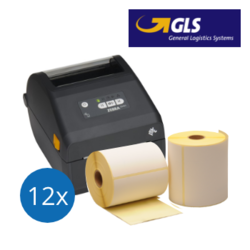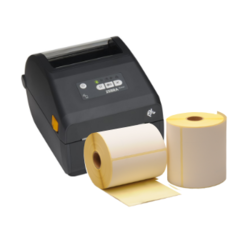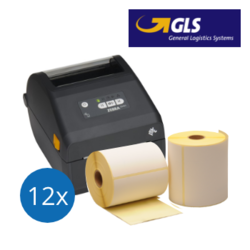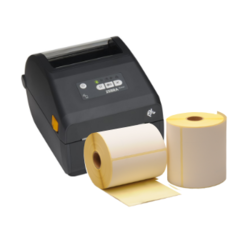 Paper of sustainable origin.
GLS Starter Package
3.600 shipping labels
102mm x 150mm (4 x 6)
Zebra ZD421D Ethernet
All your GLS shipping labelling needs all in one convenient package. This package contains one Zebra ZD421D Ethernet label printer and 12 compatible shipping labels for GLS in the size of 102mm x 150mm (4' x 6'). These labels are also known as model 800284-605 and are created with thermal material with a permanent adhesive strength. 
This GLS starter package includes:
1 Zebra ZD421D Ethernet printer
12 compatible label rolls, 102mm x 150mm (4' x 6'), 300 labels/roll, 25mm core, white, permanent
 
Thermal material labels must be printed using a thermal printer, namely the Zebra ZD421D Ethernet label printer. Thermal labels discolour and create text through heat. This eliminates the need for the extra cost of ink/toner. These GLS compatible thermal labels in the size of 102mm x 150mm are mostly used as shipping labels. 
Compatible Zebra 102mm x 150mm labels are easily bought at Zolemba
Are you in need of new Zebra labels? Forget overpriced, original products. Zolemba delivers the same quality at a better price. 
| Quantity | Per unit |
| --- | --- |
| 1 | €435.00 |
Delivery within 4 working days
Free shipping from: € 450,-
In house production
Satisfaction guaranteed
Over 90.000 satisfied customers
Specifications
Printer Type