Do you want your products to stand-out among the rest and have a unique look? Having an impressionable label is of great importance for your brand. At Zolemba, we offer a variety of labels in all shapes and sizes, made from different materials, each with their own benefits and applications. 
  
Recently, we were collaborated with our friends at Southern Dutch BBQ to produce Matte-Silver PET labels for their premium BBQ seasoning collection. The result was a scorching-hot effect that suited their products perfectly.  
 
Curious about more information on obtaining such a unique label? Read on!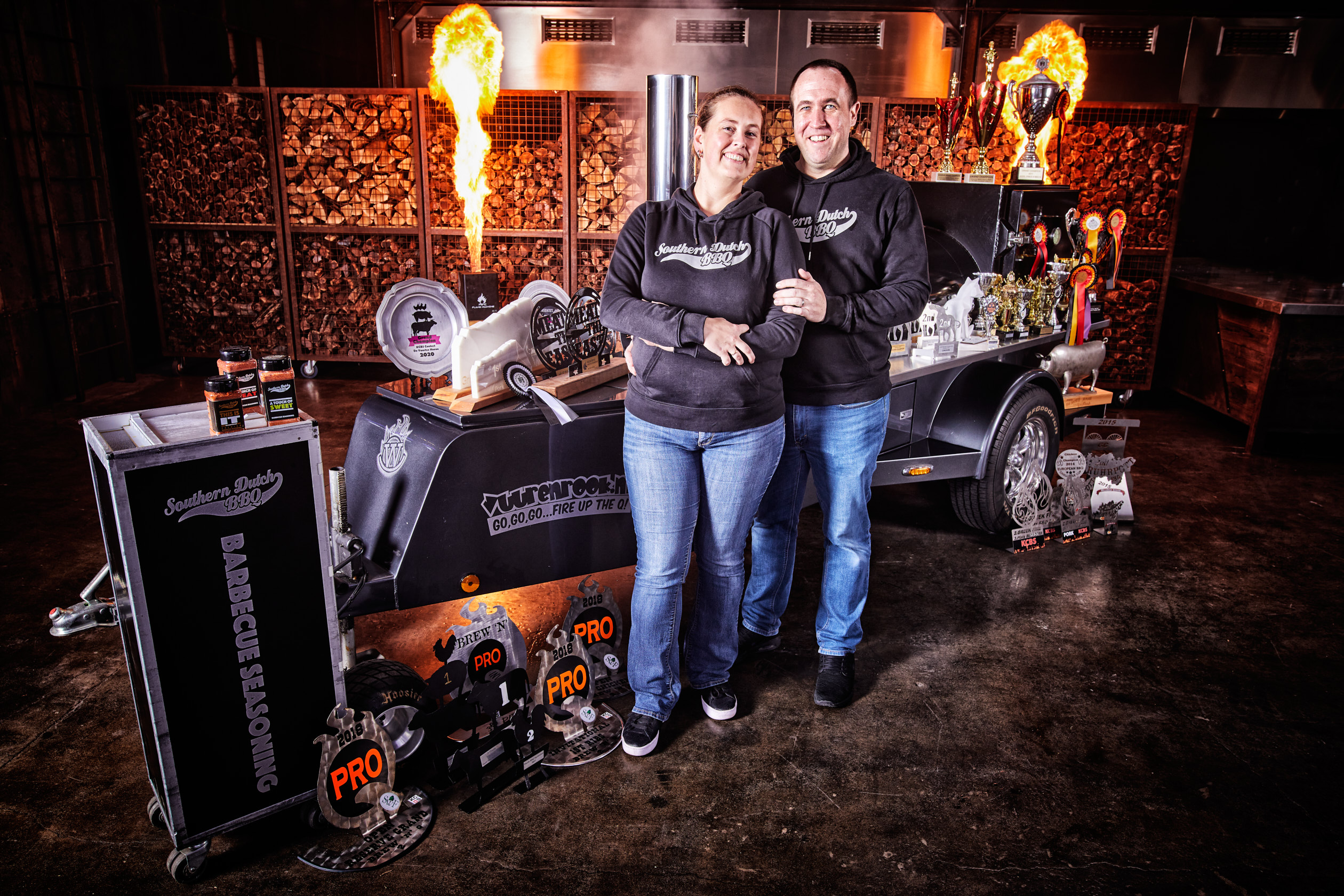 About Southern Dutch BBQ 
Southern Dutch BBQ is couple Tom Raes and Dorine van Geffen.
This dynamic duo from Brabant participates in competitions all over
Europe and the United States. Southern Dutch BBQ has been reigning
European Champions for three years in a row! Last year they also
finished in the Top 10 at the prestigious competition
'Jack Daniels BBQ World Championship' in Lynchburg, Tennessee.  
Tom and Dorine had the brilliant idea to start selling their spice rubs
to a wider audience. They've been sharing their award-winning
blends and flavors since 2018. From the start, Southern Dutch BBQ
had their labels printed at Zolemba with great satisfaction. 
In early 2023, all of their products were rebranded including their
spice seasoning line. Southern Dutch BBQ continues to work
together with Zolemba through their good experiences,
wide selection and fast delivery. Together, with Southern Dutch BBQ's
designer and Zolemba's label expertise and high-quality materials,
an amazing label collection had come into fruition.  
What is Matte-Silver PET Material?
A matte metallic look
A cool metallic-look effect can be achieved
through a combinationof PET silver material
with matter coating. PET material is a type of
polyester made of durable polyethylene terephthalate (PET)
and hasunique properties that make them
suitable for a variety of applications. A matte finish
on silver material has a more subtle yet sophisticated appearance.
It gives the labels a luxe premium look that is perfect
for products to stand out.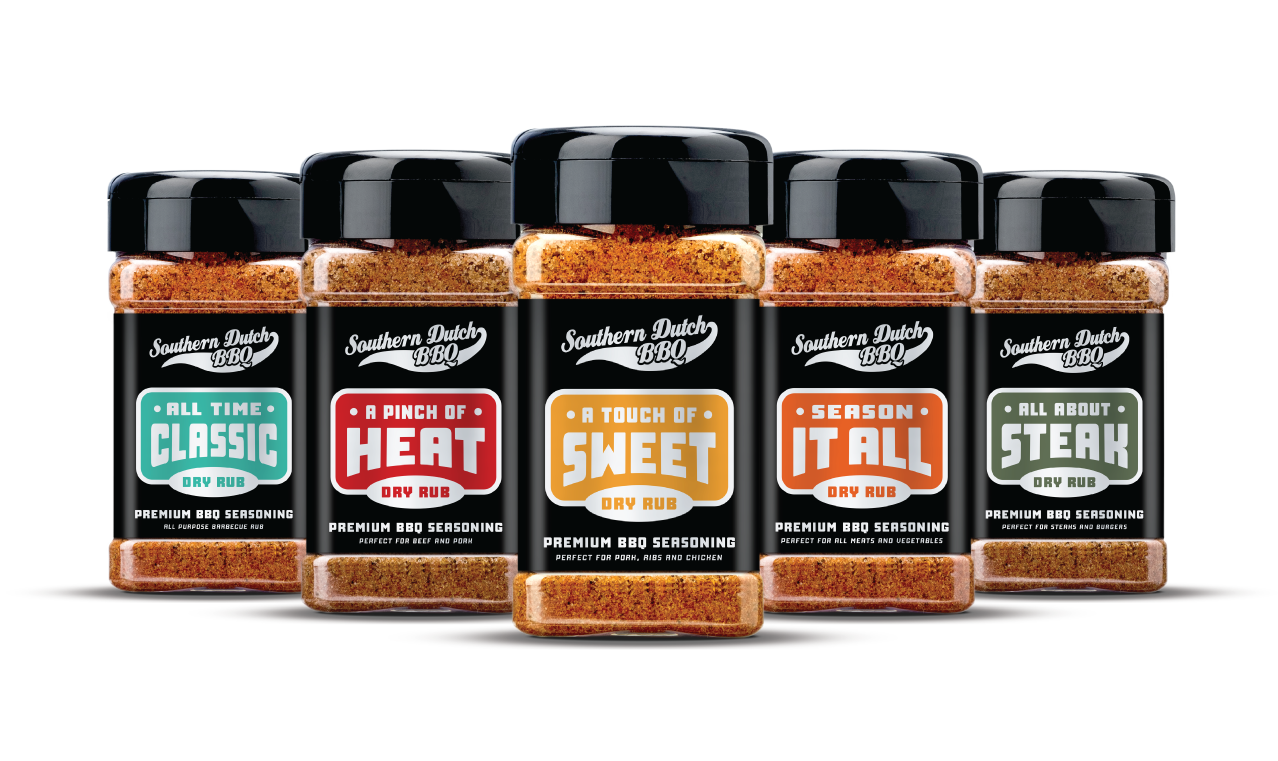 What Makes PET Silver Material So Durable? 
PET labels are the perfect choice for industrial applications and
product packaging where durability and resistance to environmental
factors are essential. Thanks to their excellent resistance to
UV radiation, chemicals, tearing and temperatures from
-40°C to +100°C, these labels are suitable for the most
demanding environments. During the printing process on PET labels,
a special matte-finishing layer ensures that the printing features
have the same advantages and remain consistent at all times.  
Zolemba's Printing Technique
PET Silver labels with matte finish provide a smooth characteristic and therefore offer many advantages when it comes to printing. Zolemba uses state-of-the-art digital printing techniques through HP Indigo printing presses and laser cutting technology. Eliminating the need for cutting plates and utilizing laser cutting offers Zolemba incredible flexibility of print possibilities and even faster delivery times; making small and medium runs possible at competitive prices.  

Advanced print technique of Variable Data Printing (VDP) is effortlessly done in one print run, making unique individualized printing possible as lightning speed.  
Zolemba's special digital printing techniques dries the labels quickly which helps them offer speedy production with consistent high quality. Digital printing also produces little, or no waste compared to offset printing, making it an eco-friendly choice.  

Choosing Matte-Silver PET labels will bring your product packaging the unique, premium look it deserves. With impressive environmental resistance, combined with speedy digital printing techniques; it is the recipe for your perfect label!  Create your own unique and premium labels with our configurator with just a few clicks! Check out the link below and discover the benefits of Zolemba's printing capabilities! 

Free delivery   

No cliché- or punching costs   

Free file-check   

Own production & DTPers